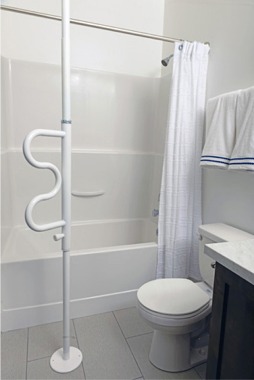 Las Vegas Scooters and Lifts we have a wide variety bathroom safety products EZ-Access, Vive Health and Stander allowing you to help aid with everyday bathroom needs with safety in mind.
CDC finds bathroom-related injuries cause 234,000 ER visits per year.
More than 80 percent of bathroom-related injuries were caused by slips and falls, mostly while getting in and out of the tub or shower, and about 30 percent of those injuries included cuts, scrapes and bruises. Injury rates were more common in women and older patients.
Safety in the bathroom where wet floors and tubs where most injuries accrue can be reduced with wide array products on the market with different functions to help keep you safe and help you with everyday needs in the bathroom

*All buy it now prices are for Online sales only..