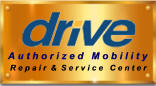 Supplier and Distributer of SLA Batteries



Authorized Pride & Jazzy Mobility Dealer




Proud Suppliers of Stander
Home care Safety and Mobility products





Authorized Golden Mobility Dealer





Authorized Drive Mobility Dealer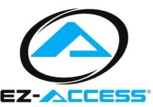 Authorized Providers of
vehicle lifts, ramps and accessories


Authorized Providers of
Vehicle Lifts and Ramps

Las Vegas Mobility Scooters and Lifts News
Las Vegas Scooters & Lifts News Page 2017
March-ing On
Focusing on lift chairs.
Relax in comfort, Rise with ease!

At Las Vegas Scooters and Lifts we're not just about Scooters and Lifts we also have a vast array of other mobility products made available to us and one such products are power reclining lift chairs.

Our first lift chair sale came through our doors this month from a fantastic customer who had her heart set on a particular brand and style of lift chair. After trying out our demo Lift Chair from Pride, her heart was set on the Golden MaxiComfort Series Cloud. This lady ordered from us Friday, so we pulled out all the stops, got on the phone to Golden, arranged the shipping and the chair was delivered to us, we delivered and installed in her home in just two working days from being ordered.

Today's assisted lift chairs are designed to be whisper quite, comfortable, compact and fit into any decor without looking like some kind of medical equipment. Whether you need assistance in rising from a chair or just like the convenience of powered recline (I wish I had one at home) where you position the recline at any point that suites you and your comfort, we can find the right product for you.

Whatever you need from a lift chair we'll be happy to sit down with you and discuss the many options made available to us from Pride and Golden and get you the best price we can without having to stretch the budget just for comfort and ease! and delivery and install them for free*

*Only available in the Las Vegas area. Some chairs come pre assembled. Please have measurements of any doorways, entryways or obstacles so we can be sure we can get your chair in your home.

Frantic February
February was a busy time for us here at Las Vegas Scooters & Lifts - three lift and scooter installations, two folding scooters, three lift installations not to mention our first appearance at the Young at Heart expo at the Suncoast Hotel and Casino, where we had a great day and met some fantastic people with some sales to boot!

Again another big big thank you to Scott, JJ, Chris and all the team at Pride for helping us showcase our products.

Then to finish off the month, two days at the Las Vegas MedTrade Expo at the Mandalay Bay Convention center where we picked up a few new products to show case in our showroom. Great to see the Stander crew again (love the Tux outfits guys). We picked up one of their new products for our showroom and checked out some other products that we want to feature too.

From Pride we picked up the all new redesigned Go-Chair available in five fantastic colors (we had to choose orange of course) featuring under seat storage as standard, another Victory 10 LX in True Blue and also got to see some all new products like the Backpacker 2.0, the redesigned prototype Outlander Full platform and all new Raptor scooter. We also saw some awesome new prototype items of which we were sworn to secrecy but look forward to their launch. -

All in all we've had a great month topped off by a great two days at Expo. We also met up with Lou, JJ, Greg and the rest of the Pride team after the Expo for a meal and drinks - oh and not forgetting the awesome Pride and Las Vegas Scooters and Lifts world record giant Jenga tower we all made in Central Bar at the Luxor Hotel and Casino - great fun guys cant wait for next year!

Our Second Expo
Our Second EXPO
Wednesday February 22, 2017

we are attending our second Expo,

The Young at Heart Senior Expo. This event is free to attend and is held at the Suncoast Hotel and Casino Summerlin and is open from 10am - 4pm. The Young at Heart Senior Show strives to provide access to companies specializing in assisting seniors. With over 80 vendors, this event helps educate, enhance and inform local people on the absolute latest products, services and opportunities that can make their lives a lot easier. Expect to see vendors who help with staying active, health and wellness, caregiver options and much more. For more information visit www.youngatheartlv.com

Come by and say hello to Ian and Jenny at booth number 119 and see the latest in mobility scooters, accessories and more.


Replacement SLA Batteries from $24.99
Call or buy online today