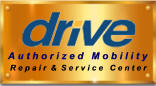 Supplier and Distributer of SLA Batteries



Authorized Pride & Jazzy Mobility Dealer




Proud Suppliers of Stander
Home care Safety and Mobility products





Authorized Golden Mobility Dealer





Authorized Drive Mobility Dealer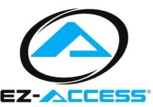 Authorized Providers of
vehicle lifts, ramps and accessories


Authorized Providers of
Vehicle Lifts and Ramps


Contact Las Vegas Mobility Scooters and Lifts

Got a question for us?
Help and advice is just a click or a call away.
You can contact Ian and Jenny at Las Vegas Scooters and Lifts several ways:
email us at:
sales@lasvegasscootersandlifts.com

You can call us:
Technical and parts: 702 578 9892 Suite #101
Sales and Rentals: 702 265 2441 Suite #102
Write or visit us at:
Las Vegas Scooters & Lifts
3340 Pepper Lane
Unit 101 -102
Las Vegas, NV 89120

Store Hours

Monday - Friday 9am 5pm
Saturday - 9am - 3pm
Sunday - Closed or By Appointment only
Do you have a review or wish to leave a comment?
Feel Free to leave us a Yelp Review




Our latest Review..

Vicki G.
Albuquerque, NM
4/4/2017
Was on vacation in Las Vegas when my handicapped friends scooter died. It wouldn't charge. We stopped in and met Ian, he let us leave the scooter with him to check it out. He was extremely friendly and helpful. In the hour we left
it with him, he checking the charging system and cords for us. He pointed out that the improper batteries were currently in the scooter. He quoted us prices on the proper batteries that is way less than what she paid for the incorrect ones 2 years ago. He didn't charge us for any diagnostic fees, we are so impressed. We both highly recommend this business for all your Mobility Scooter needs.
Upfront and honest.
See some of our work and read Our Reviews...
Google
Leave us a Google Review here (Requires a Google Account)

Visit Our Google + Page to see what we're up to


Replacement SLA Batteries from $24.99
Call or buy online today